Which M'lis CLEANSE IS RIGHT FOR ME?
Here are the differences..
They both contain the same amazing ingredients, just packaged differently. Different people have different needs.
​This guide will explain the difference between the M'lis Detoxification, rejuvenating body cleanse and the M'lis Total Body Cleanse.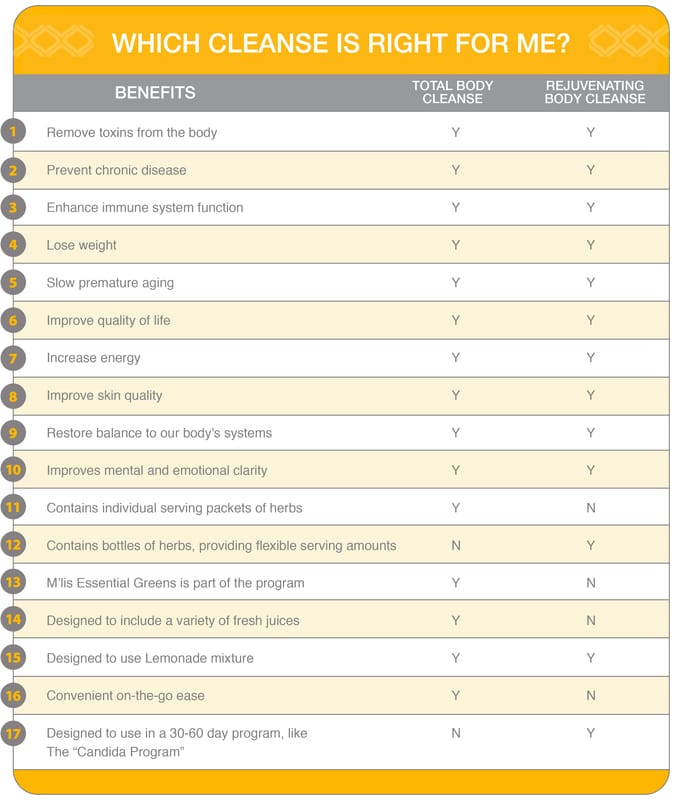 If you still can't decide and have additional questions, please feel free to call or text us at (801) 628-3002, or
email us.